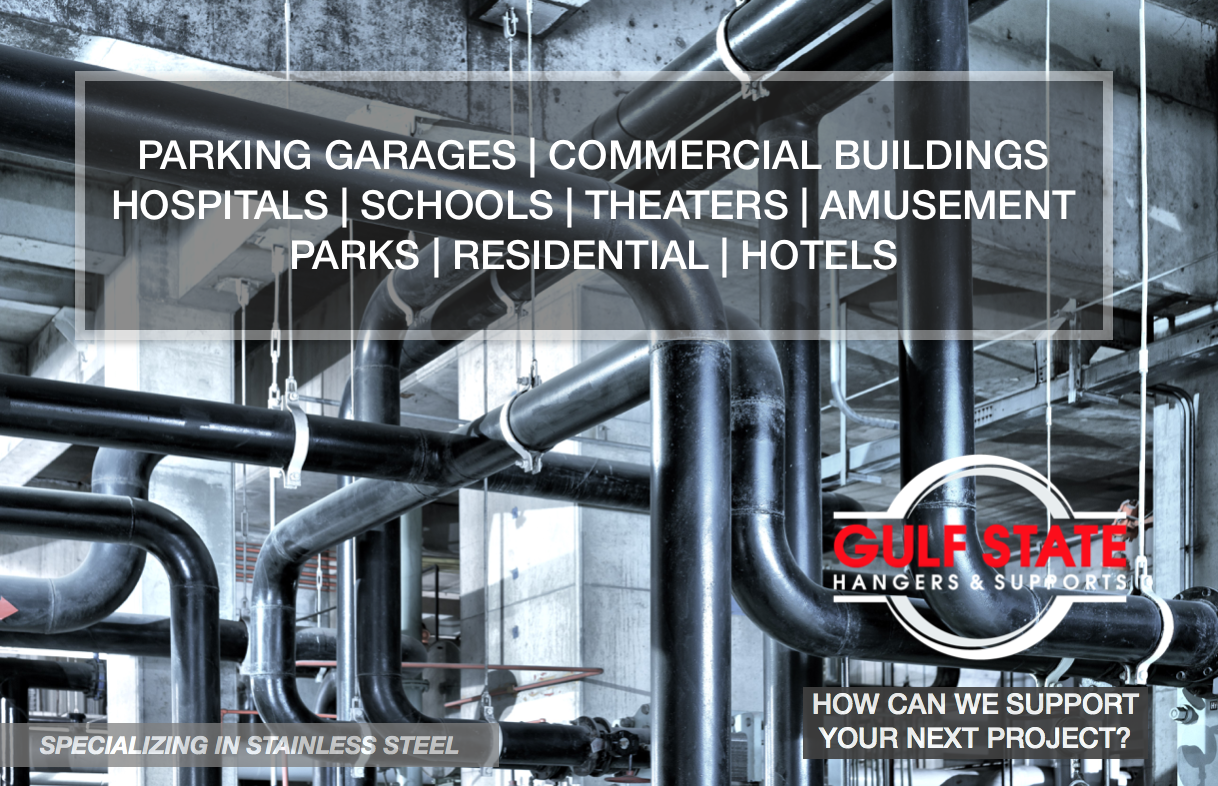 Commercial Construction
Gulf State manufactures and distributes a full line of hangers and supports for plumbing, potable water, fire, telecom
and electrical installations for Commercial Buildings. We maintain a comprehensive inventory of commodity residential
and commercial pipe hangers, pipe supports, strut, and fasteners. Our experienced staff can assist your team with
project planning, product development and just-in-time material logistics.
Gulf State offers a full line of fire-rated stand pipe hangers, stand pipe supports and clamping accessories for use in fire
suppression systems in civil infrastructure and commercial buildings. Our quality products maintain reliability during
critical seismic and high heat conditions.
Download Commercial Information