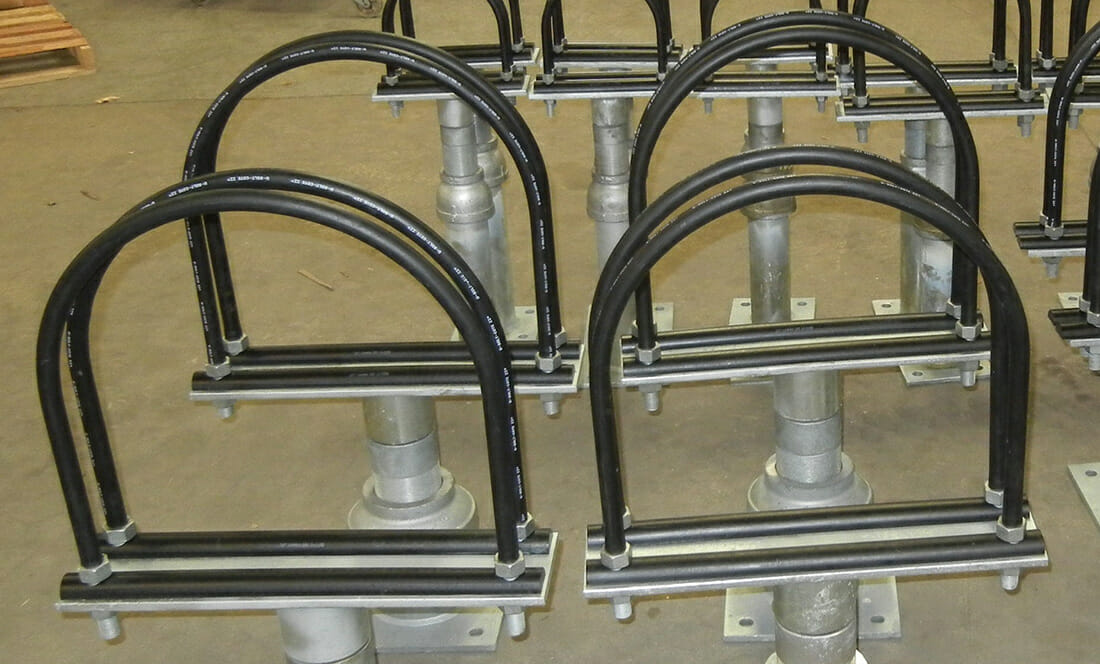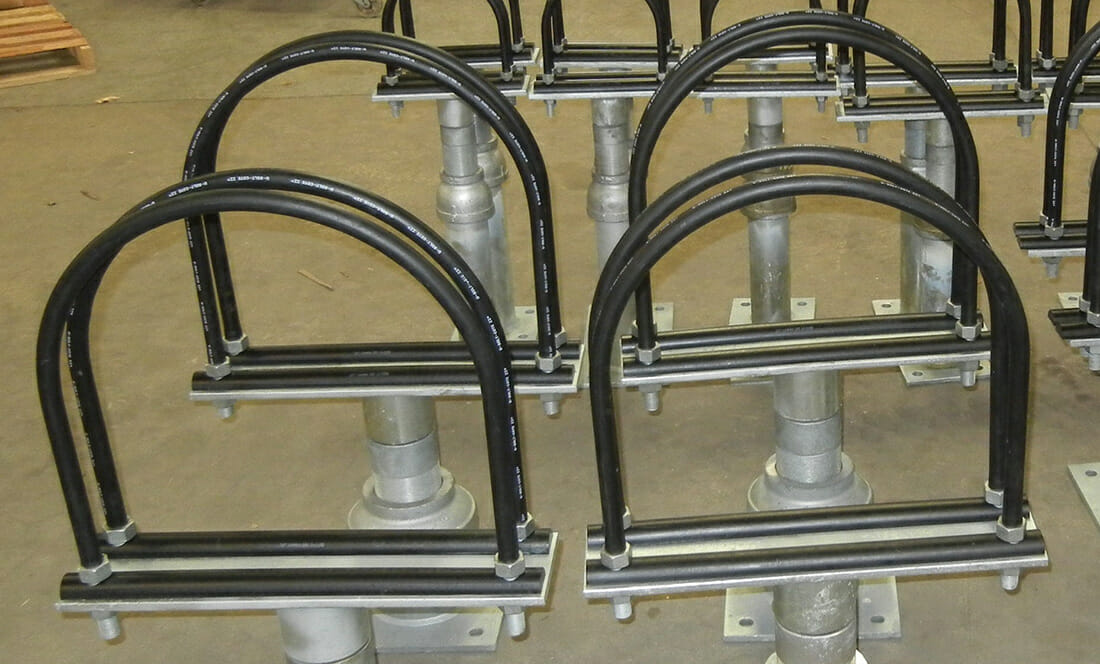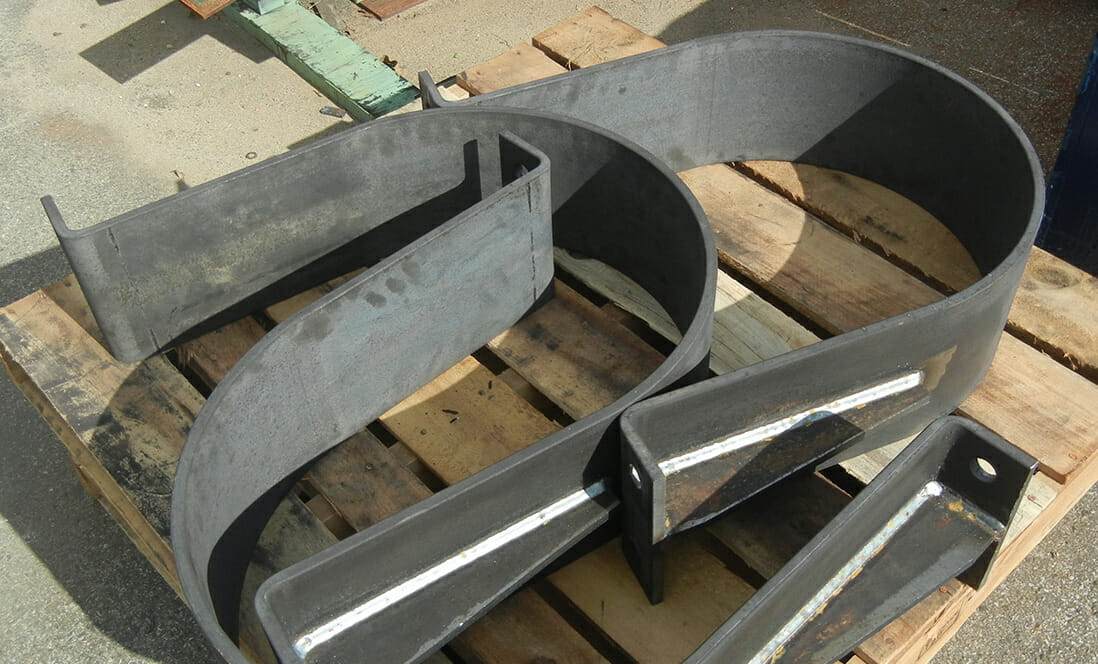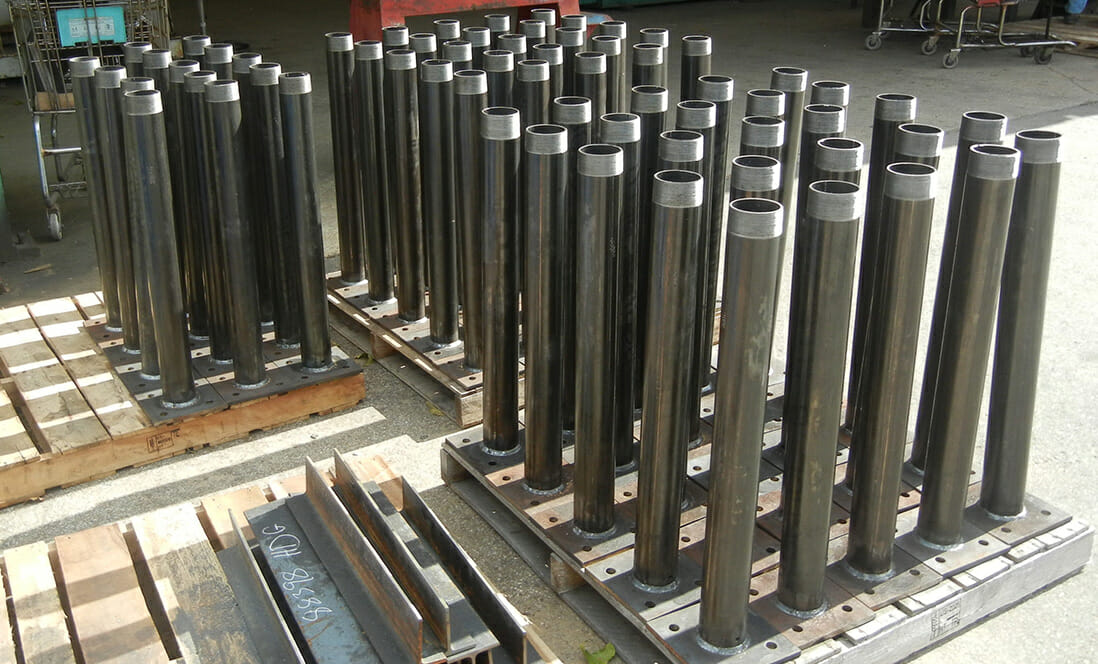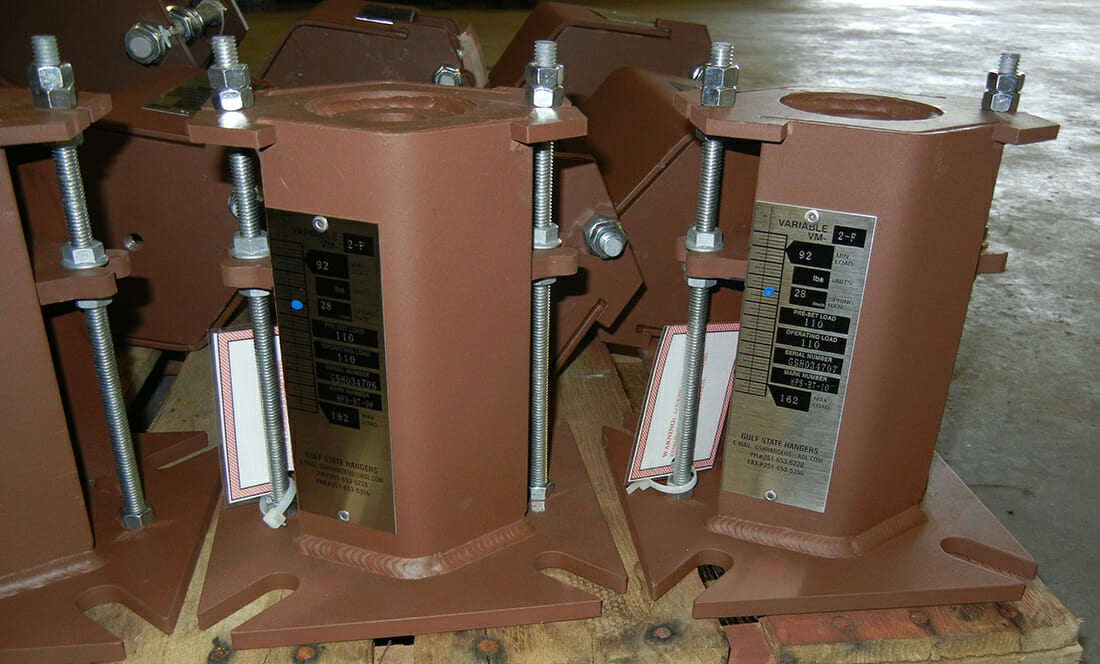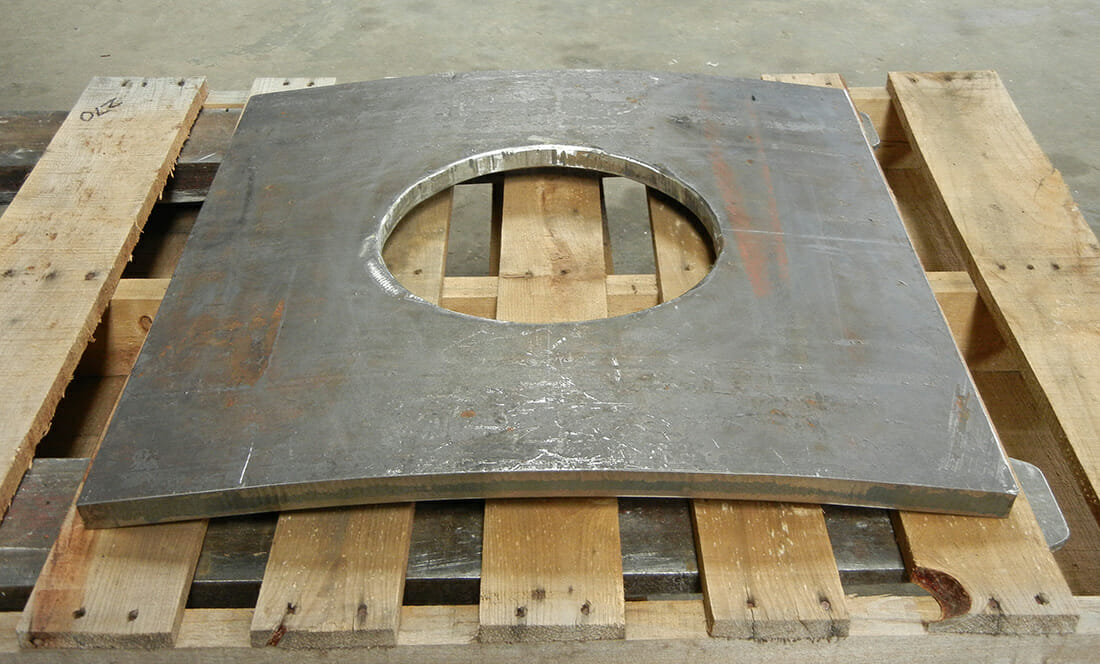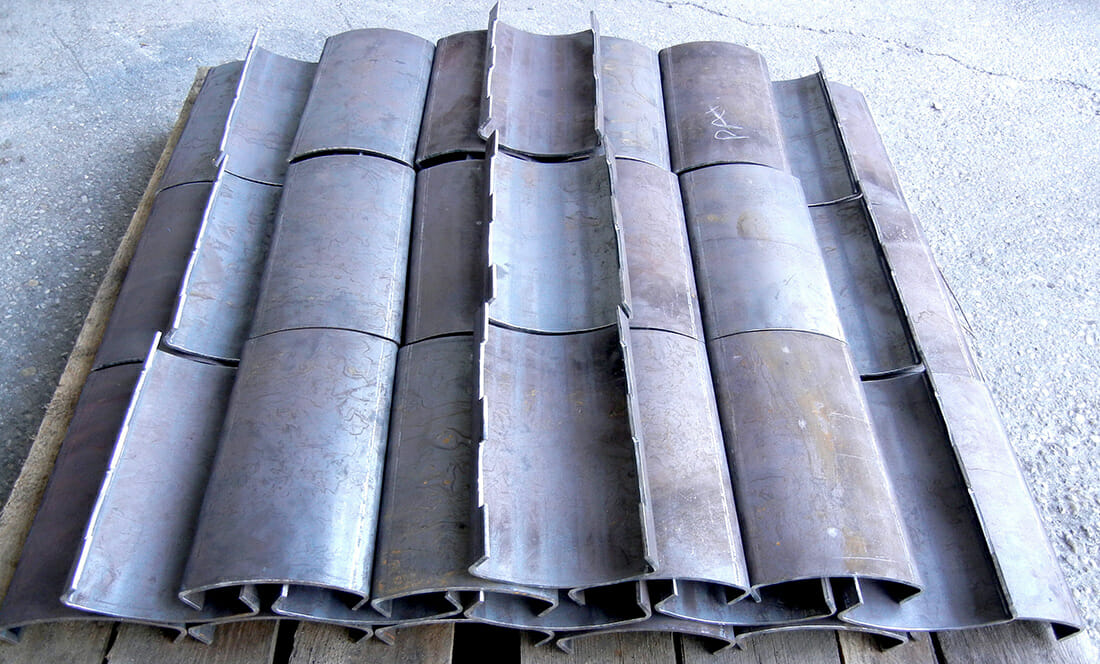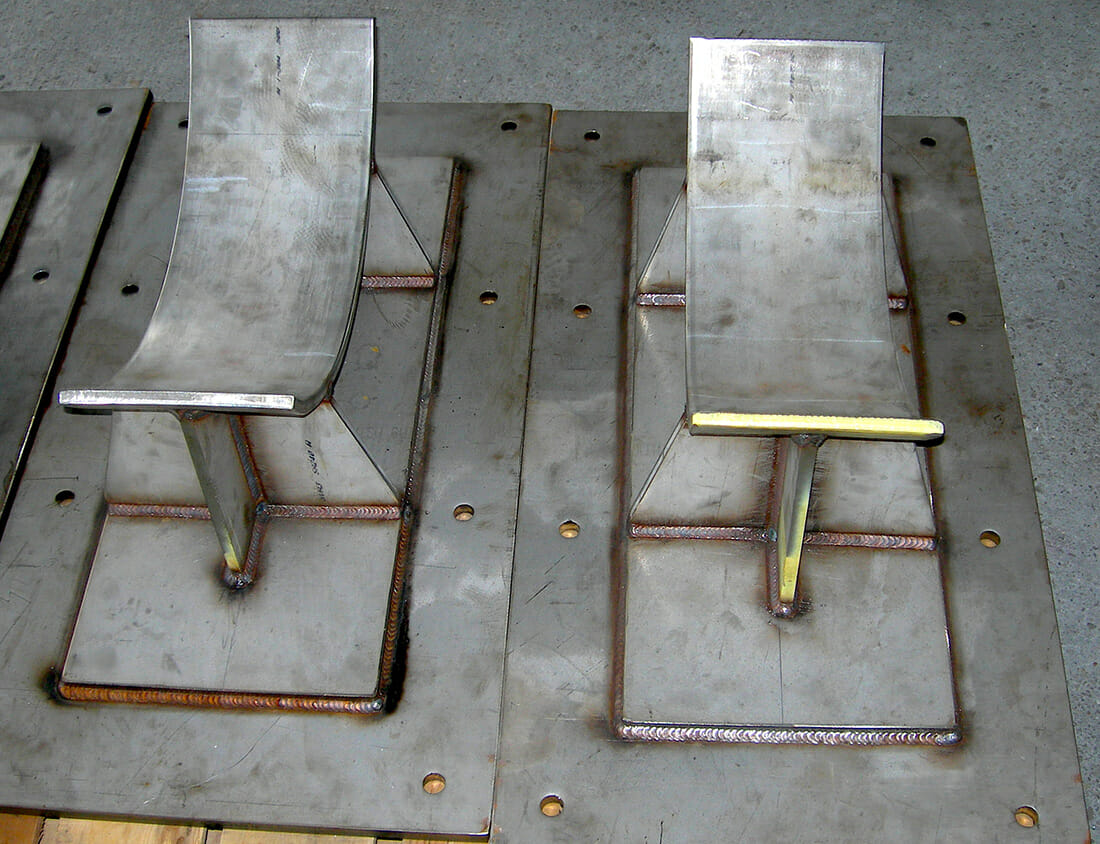 We Bend. Cut. Weld. Coat.
GSH provides custom metal fabrication for a extensive range of piping contractors, engineers and suppliers to a wide variety of markets including:
Water and Waste Water Treatment
Power, Pulp and Paper, Petroleum, Food Processing, Chemical, and Pharmaceutical Plants
Aeronautics
Ports, Airports, and Rail
Roads and Bridges
Commercial Buildings
Fire and HVAC
Specialty Steel Fabricators
Our welding processes meet the test requirements of Section IX of the ASME Boiler and Pressure Vessel Code, and our pipe products meet the requirements of MSS-SP-58, and stringent in-house Quality Assurance measures.
GSH fabricates in a wide range of high performance materials and finishes including high performance zinc, stainless steel, hot-dip galvanizing, and epoxy and urethane coatings.  Metal tags and custom markings are available.
We invite you to challenge us with your specialty fabrication needs.
Download Custom Fabrication Information