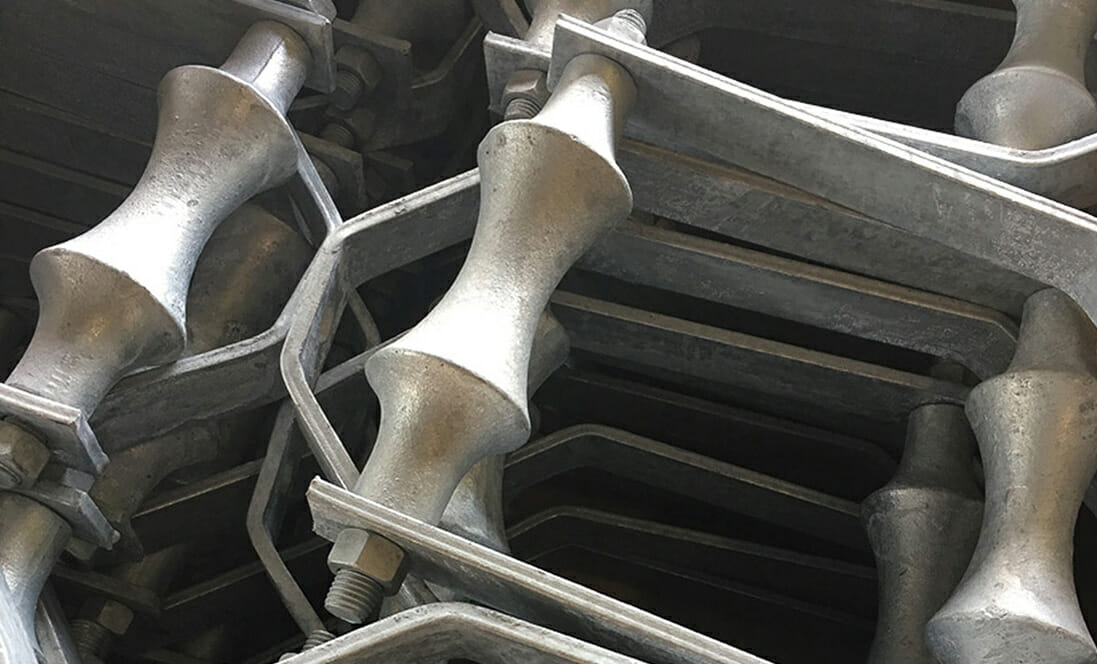 Gulf State was established in 1977 to produce quality, competitively priced and expediantely delivered standard and custom pipe supports and pipe hangers. Gulf State is incorporated in the state of Alabama, maintains a sales office in Charlotte, NC, and is supported by a network of engineer partners, sales reps and supply houses throughout North America.
All of our catalog products meet MSS-SP-58 requirements and our welding processes satisfy the test requirements of Section IX of the ASME Boiler and Pressure Vessel Code. High performance coating and painting systems are available at Gulf State Hangers, as well as metal tags.
With a large inventory of stainless steel hangers and special hanger items available to ship worldwide, we strive to complete every order with speed and accuracy. Daily UPS and motor freight shipments assure swift delivery.
We maintain an ongoing Quality Assurance program. All items are produced, finished, cleaned, assembled  and  tagged or marked before shipment according to customer specifications. We welcome a plant tour or inspection. To receive a catalog or set up a tour, please contact one of our representatives.
Gulf State Hangers is an equal opportunity employer.